WEBINAR ORGANIZED BY AAAWGS PUBLISHED!
The Asian-African Association for Women, Gender and Sexuality (AAAWGS) organized a free webinar on "Covid- 19 and Women: Gender and Feminist Perspectives on the Global Pandemic" in collaboration with 6th World Conference on Women's Studies (WCWS 2020), 3rd International Conference on Gender and Sexuality (GENDER & SEXUALITY), 4th International Conference on Future of Women (FOW 2021) and The International Institute of Knowledge Management (TIIKM) on 23rd May 2020. The discussion was conducted by Prof. Diana J. Fox, Chairperson, Department of Anthropology, Journal of International Women's Studies, Bridgewater State University, USA, Prof. Anita Singh, Centre for Women's Studies and Development, Banaras Hindu University, India, Dr. Nausheen Pasha-zaidi, Professor in Psychology, Houston Community College, University of Houston Downtown, USA, and Iqra Iqbal, MPhil (Lecturer), Government College University, Pakistan.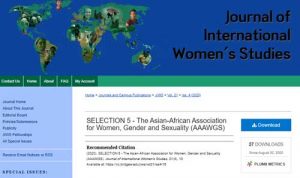 AAAWGS is pleased to announce that this webinar is now published with Journal of International Women's Studies (JIWS). AAAWGS would like to thank Prof. Diana J Fox, Editor in Chief of JIWS to assist in bringing this knowledge to the community.
The Details of the Webinar is Enclosed in the Below Link >>
Written by,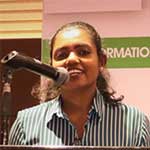 – Maheesha Dilshani –