THE BIRTH OF THE RAINBOW IN ASIA
History of this controversial same sex marriages commenced from the 1st century while 29 countries have legalized this at present. The first same sex marriage legislation legalizing took place in the Netherlands when the country passed a bill in 2001. Marriages are currently sup  ported and accepted by the Western society and the situation is completely different in the Asian and in the Far East countries. However Taiwan (Republic of China) came to the podium with an arguable decision legalizing a bill of same sex marriages and became the first territory in Asia to pass the gay marriage legislation. Same sex unions in the country are active and are contributing tremendously to make this happen for many decades. Taiwan is the country where the largest gay annual parade in Asia is hosted according to CNN.
The Parliament considered three different bills before passing the most progressive among them 66-27, The BBC reports, supported by the party with the majority,  the Democratic Progressive Party. Finally they passed the bill on 24th Day of May 2019 becoming the 27th state in the world to do so. Thousands of supporters and the community people gathered to the Parliamentary premises to celebrate this historic event. According to the NPR news, Asia Marriage equity was part of President Tsai Ing-Wen's 2016 campaign . Before the vote, she tweeted: "Good morning Taiwan. Today, we have a chance to make history and show the world that progressive values can take root in an East Asian society. Today, We can show the world that #LoveWins".
Written by,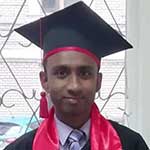 – Madhushan Senevirathna –