HOW CAN WE HELP FIGHT WOMEN AGAINST HARASSMENT?
While there are many articles, humanitarian agencies, influencing characters, and channels which often talk about ending the harassment against women, why hasn't it made any significant change over the years? Who's ready to listen and raise their voice to protect the rights of women?
As we all know, women are a highly vulnerable group in society. We have heard of so many painful stories and insights shared by women in media. Around the world, lockdowns have led to a rise in domestic violence. In the contemporary context, we realize that so many countries follow many rules and regulations against harassment of women. But are all these accountable? We've been witnessing so many forms of violence to name a few sexual harassments, cyberbullying, domestic violence, workplace discrimination, male domination, etc. As an example, Data pertaining to the United States indicate that one out of every ten women are raped or sexually assaulted during their lives, while more than half of all women living with men have experienced a battering or similar incident of domestic violence. The problem of sexual harassment relates to the roles which are attributed to men and women in social and economic life, which, in turn, directly or indirectly, affects women's positions in the labor market.
In order to position women to encounter all these challenges, we must all remember that we are not anticipating for another generation to educate their children to not engage in such violence instead start from home and nurture a pleasant attribute that will reflect the change in the environment. Just like any other protests and media coverage for other matters, the same concern should be provided for women related matters and shed light on matters unspoken. The laws should be reformed and updated to fit the current time.
Written by,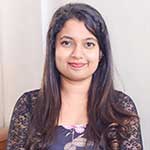 – Nilakshi Goonethilake –