GENDER AND SEXUALITY
Debates on gender and sexuality have reached a space where no gravitational force can hold it back anymore. It has successfully claimed a voice that would make itself heard, no matter what. However, do these polemics make any sense to the masses in general? How do the masses associate themselves with these debates?
In contemporary times, the qualitative existence of a human is dependent on a range of adjectives. Today, one is made conscious enough to chisel out an identity for themselves. Now no 'one' has the power to subject 'other' to a definition. Unfortunately, adjectives, which are used in the process, too, have been customized. The talk, on such topics, has often become a general means to selfish ends. The masses tend to alter meaning on their account to advocate their point of view, without much attention to what the ideas mean in general. Any debate on gender and sexuality attunes to one's perceptions, as per the needs of the hour. And consequently, convoluted hatred ceaselessly storms through, in the form of heated debates, whether it had been initially intended or not. Any intolerance towards gender or sexuality begets further intolerance. Perhaps it is one of the effects of post-truth.
But, despite everything, to exist, it needs to survive. Since the lockdown, debates on gender and sexuality have flooded the various Social Media platforms, aiming to expose the virulent nature of patriarchy, before it infects the society all over again, within those uncensored, confinements of the four walls. Moreover, the reformations, associated with ideals of speciesism, race, religion, gender and sexuality, and others that are under progress, needs to be protected. For any damage to any of them would be a fatal blow to our changing society. Therefore, predominantly, they too need to survive, being quarantined away from the public space of interactions. And for this, debates need to continue.
Furthermore, since these terms dare to define the compatibility of humans with the other, they need to be urgently investigated, to retain the peaceful, harmonious existence of humans based on their conformity to one or the other sexual state of mind or biological propensities. Thus, necessitating the need to engage in meaningful debates, from time to time, to trace the trajectory of the evolution of the sprouting ideas from different time-space and consciousness, and to make calculative choices and to subscribe to the most utilitarian one. And, for this, what more fertile a ground can be than conferences to avail such insights and inspirations.
The International Institute of Knowledge Management, is organizing the 'Gender and Sexuality 2020 Virtual Conference' on 15th-16th October 2020, to help expand the horizons of empowerment, through the sharing of knowledge experiences and achievements. It also aims to solicit different forms of artistic expressions, be it film, poetry, photography, etc. apart from providing a fertile platform to novel research works, which might help combat the threats towards gender and sexuality and help redefine it.
Written by,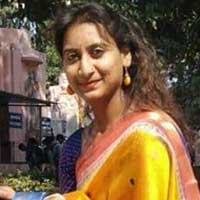 – Meenakshi Verma –